it's personalised for you & your goals.
Our 1 on 1 personal training is individually prescribed & instructed for your level of fitness, exercise experience, training goals & preferences. Goal setting & monitoring, nutrition coaching & home training programs are all included.
need accountability & motivation? You've got it!
We'll hold you accountable to every session, exercise, set and rep. Our session reminders, goal setting & monitoring combined with a constantly varied training approach will keep you accountable & motivated.
we have a pROVEN TRACK RECORD OF SUCCESS.
We've helped 1000s of people reach their health & fitness, weight loss & strength goals. Our experienced trainers apply the most effective training methods to your personal training program to help you achieve amazing results.
"I lost 5.7kg of body fat & gained 600g of muscle. I've also learnt so much more about what I'm eating and my nutrition & how to balance that properly and to know that it's not always good to eat less and less food, you have to feed your body the right food for the exercise that you're doing. I'm really proud of myself, my friends are proud of me, my family is proud of me and I just feel so healthy and so good about life."* - Wendy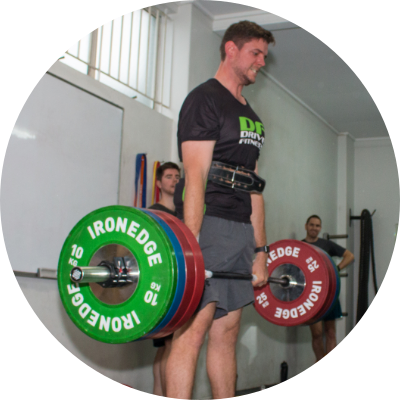 "I lost 20kg of body fat & gained 1.3kg of muscle mass in 10 weeks and I've seen improvements aerobically and in my strength. I'm feeling excited about my results and looking forward to the next challenge."* - David
"The thing I've enjoyed most about training at Drive Fitness is being able to achieve my goal of doing 10 push ups on my toes - that was really exciting for me. The other this is getting back my self-confidence especially after having 2 kids it made me feel like my old self again and that was really valuable to me."* - Jodi