Bryce Beaumont
Personal Trainer
QUALIFICATIONS
Certificate III & IV in Fitness & Personal Training

Certificate in Training Older Adults

Certificate in Training Young Adolescents

Certificate 1 in TRX Training

Certificate 1 in Kettlebell Training

Level 1 Boxing Coaching

Level 1 AFL Coaching

First Aid & CPR
EXPERIENCE
Over 8 years of personal training, boot camp & group fitness experience.

Specialises in helping people reshape their body - losing weight and building muscle.

Background in competitive AFL, tae kwon do & body building with notable body building achievements including; 2015 Runner-up Queensland (Under 90kgs), 2016 Champion Queensland (Under 80kgs), 2016 Runner-up Southern Hemisphere (Under 80kgs), 2016 Third Place Australia (Under 80kgs), 2017 Third Place Queensland (Classic).
What Are Bryce's Clients Saying?
"I lost 14.9kg and 10.3% of body fat in 10 weeks. I am now at a point where I can focus on my next challenge... Taking on an individual triathlon in 2018"* - Scott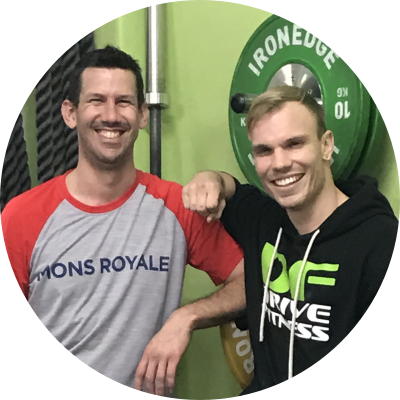 "Since I've been training with Drive Fitness my strength and overall fitness have never been higher. While over the years I've been strong in various areas, I've never been able to put it all together. I've lost 8kg and have gained muscle mass."* - Ben
"I lost 6.4kg of fat, decreased my body fat percentage by 4.4%, increased my muscle mass & lost 7cm from my mid section. In the end i achieved more than I had set out to and made some lifestyle changes along the way that I'll definitely stick to."* - Erica